Retrieving your License:
Ensure you are logged into Vysor desktop application, and then click the Retrieve License as shown below.
If Vysor does not find a license, please ensure your license subscription (if applicable) is not expired, and that you are logged into the correct Google account.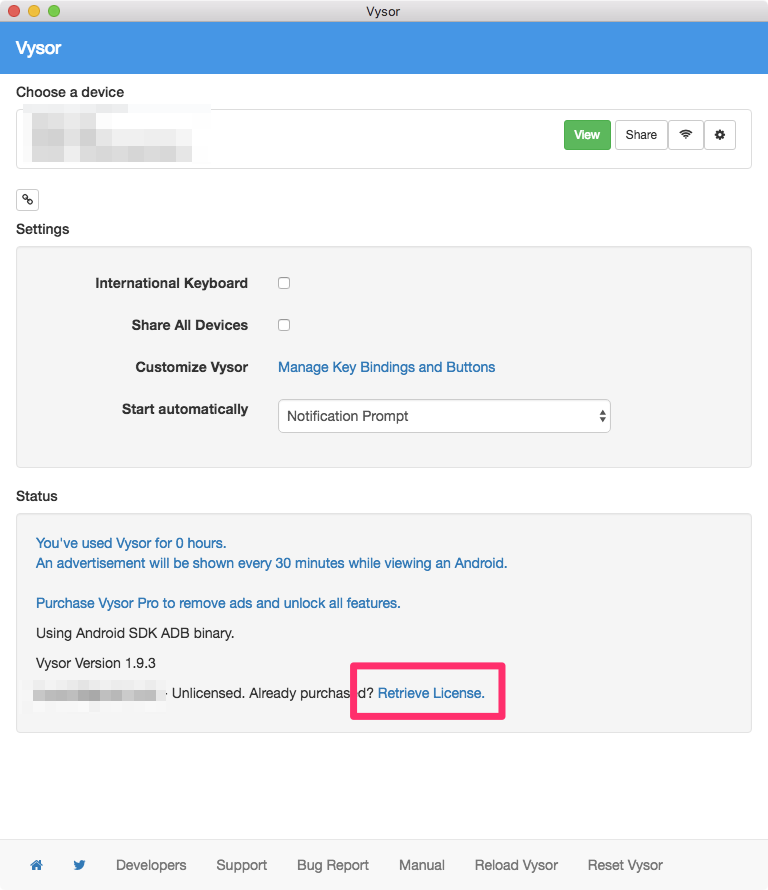 Can't find your support topic?
Start Over